In Florenc, a busy quarter of Prague, right under the metro tunnel, there was a ragged administrative building erected in a gap between Sokolovská and Pobřežní streets. The facade is clad with stone and enamelled glass. There are green gardens in the inner atrium and passages with boutiques.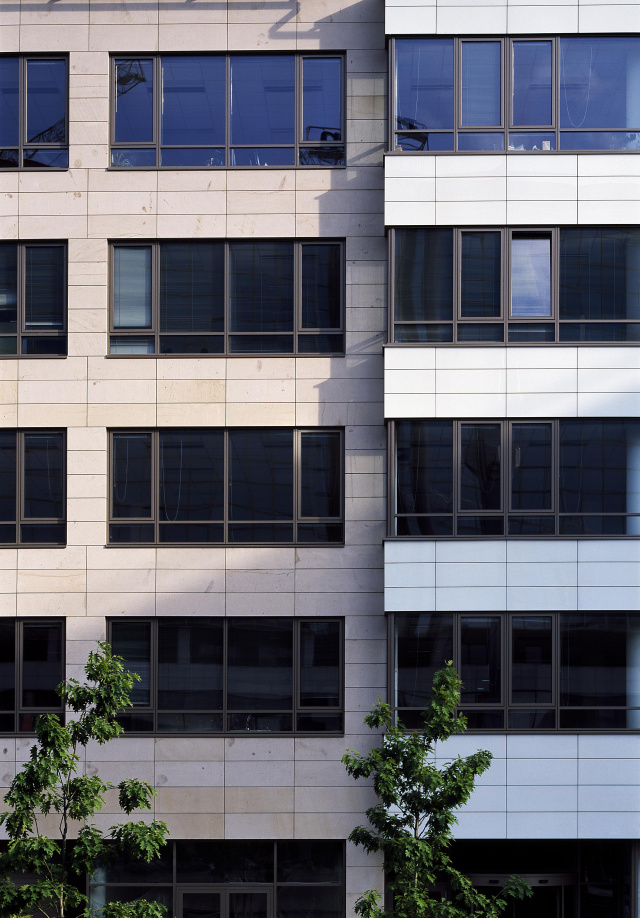 Sipral supplied external envelope consisting of ribbon windows, facade cladding and a stick facade on the ground-floor. Two thirds of the street facades are clad with white enamelled glass and one third with Božanov sandstone. On the yard facades there is a classic warming-up system with a plaster. On the stick-system facades on the ground-floor there arestandard doors, sliding doors and automatic revolving doors as well as garage gates and gates for supply of retail units.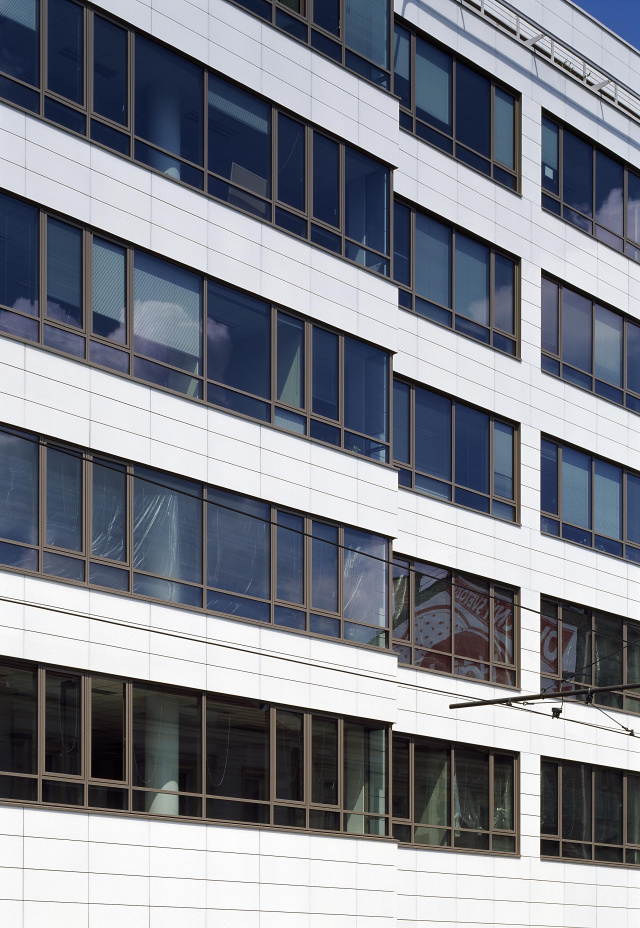 Sipralalso supplied parapet claddings, railing on terraces and a link, acoustic buffles around HVAC units on the roof and Rostek maintenance system.