Quadrio is a poly-functional complex of buildings is located above Národní metro station in the center of Prague. SIPRAL delivered all the cladding including external panic bridges and railings, inner structures into entrances of the metro station, railing of shopping arcade and 3D spatially shaped suspended ceiling in the passage.The location of the building represented perhaps the toughest proposition. Quadrio is located on a small space among the Spálená, Purkyňova, Vladislavova and Charvátova streets.  The site nearly copied the building edge there were minimum storage and manipulation spaces.  Material had to be supplied on daily basis it was not possible to pre-supply the site.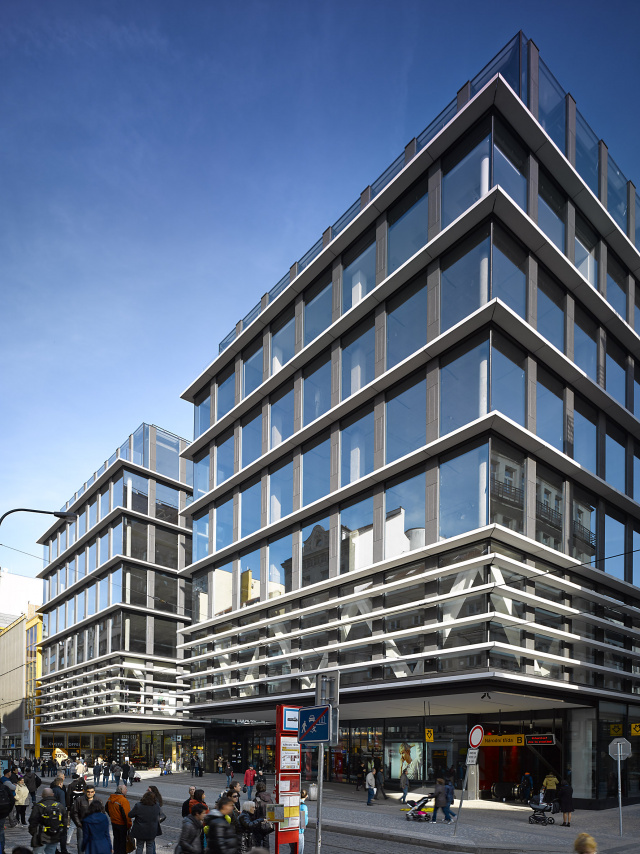 The administrative building facade is made with modules. These were fully workshop-assembled elements that were hung on the building at a glimpse virtually. There are 717 pieces of modules in total on the area of 8.600m2. The modules are 5586 mm high, their width varies from 760 to 3260 mm. Weight of the biggest module is 1,5 tonnes. All designing of this facade was done in 3D software SolidWorks, without which some of the spatially complex details like connections of the roof on corners would have hardly been feasible.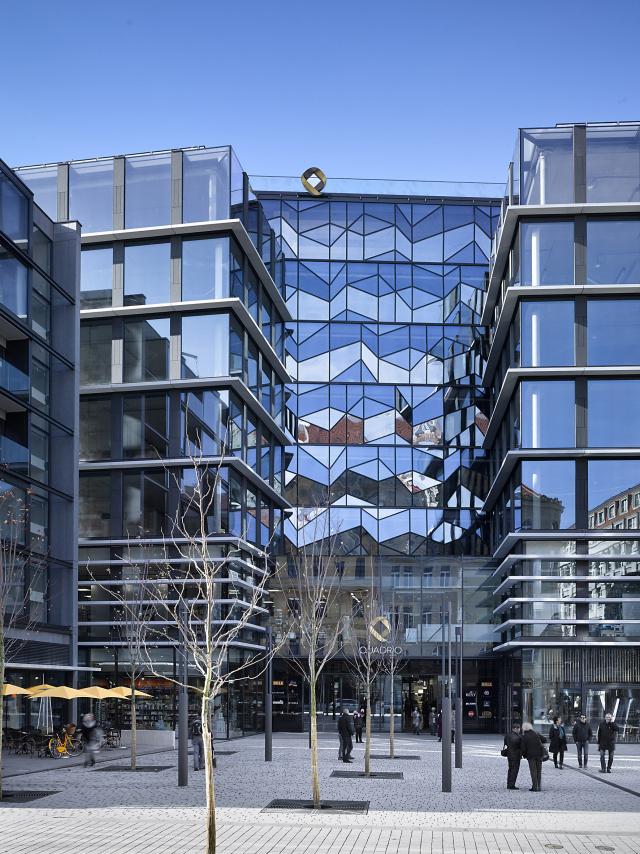 The envelope of atrium fronts from Spálená and Vladislavova streets and cladding of the 8th floor are formed with 3D spatially shaped facade. The facade plane is front-back corrugated by 200 mm. Total area of this facade is 1.060 m2, there are 584 pieces of triple glass units embedded. There are 301 different triangular and trapezoidal shapes of glass units, i.e. roughly every second one is different.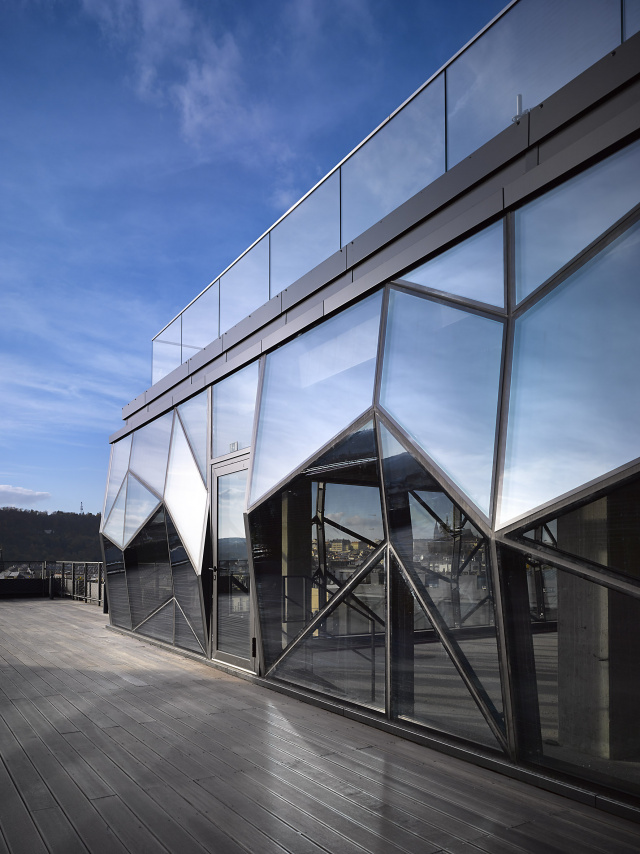 Quadrio project has a modern trend envelope of big-sized glazing. With regards to the glass dimensions, safety demands and requirements of noise protection there is used laminated safety glass and laminated safety glass with an acoustic foil where the glass itself is 28 mm thick. Such glass thickness causes a greenish tinge of the glazing. Nevertheless the architects and investor required to reach as neutral aspect as possible. That is the reason why the investor chose use of above-standard extra clear glass without admixture of iron oxides. Such glass in such scope has been used for the first time in the Czech Republic. It maximizes natural light transmission into the interior and makes the space inside the office areas more pleasant.